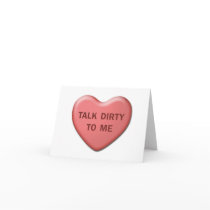 I would love to learn the art of talking sexy and not feel foolish doing it. In a perfect world I would say more dirty, sexy, talk and less things like:
"Oh yeah baby"
"Fuck"
"Fuck me!"
"Oh God!"
So, in my quest to say naughty, sexy things to my husband I researched a bit.
What I found out is:
Be brave, all dirty talk is cheesy, so just go for it.
Guys don't want you to make them swoon...they want basic, candid, language they can understand.
Describe what you are seeing in detail, "ummm...I'm watching your cock disappear inside my pussy and it looks so hot."
Start out with sexy text messages like, "damn baby, you fucked me so good last night."
So, correct me if I'm wrong; Men want to feel like men, they want someone to say things like.
I love when you kiss me, especially there.
It is amazing to feel your strong arms and hard body on top of me. I love your muscles!
Use your mouth on me.
It makes me crazy when you do that with your tongue
Tell me what you want.
Your cock feels so good inside me.
Fuck me!